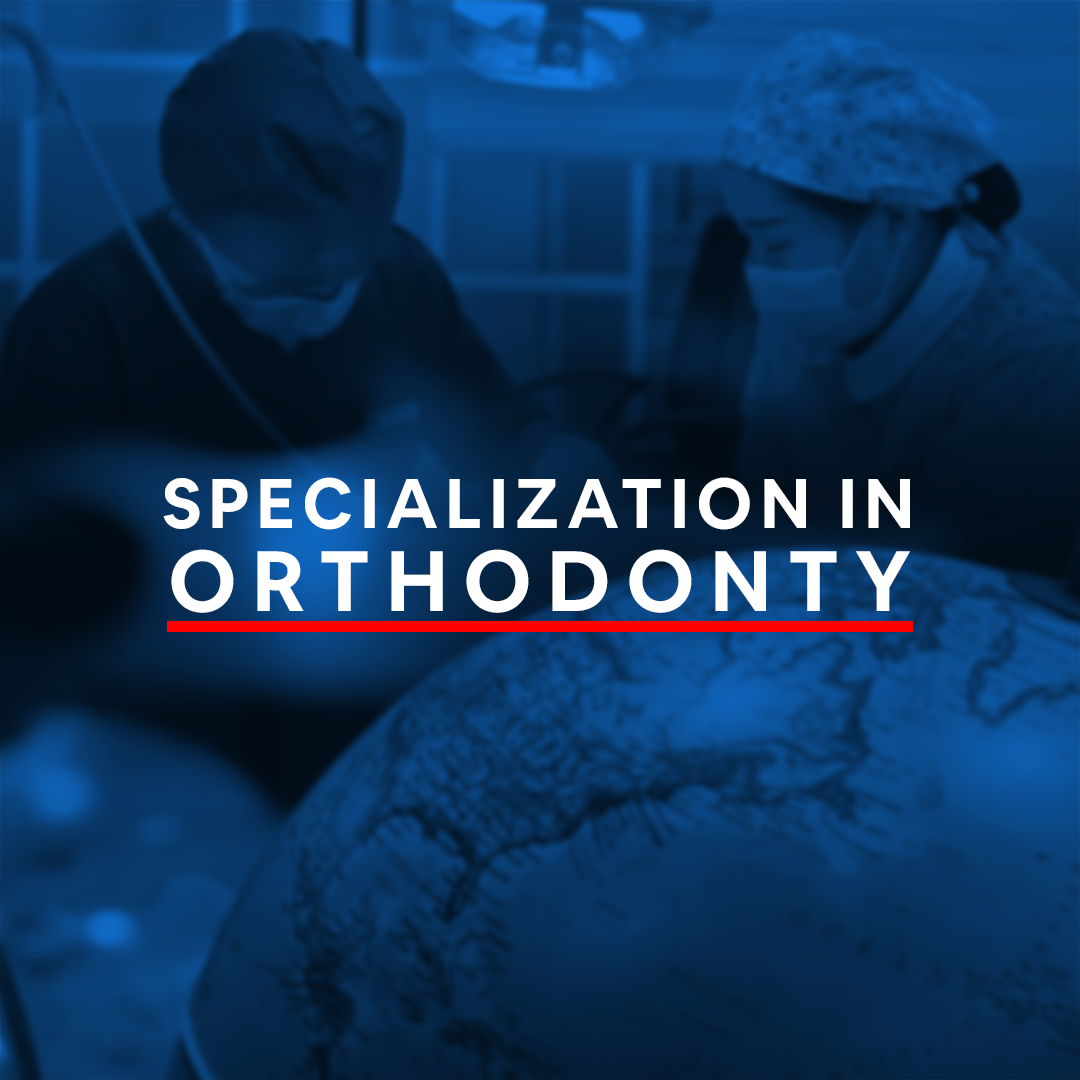 SPECIALIZATION IN ORTHODONTY (MEC/CFO)
Approved by the Brazilian Education Ministry (MEC) and the Federal Council of Dentistry (CFO). CFO order No. 371/2007
Course Objectives
This course aims to prepare the dentist and the physician dentist for the speciality of Orthodontics and Facial Orthopedics in the various and different aspects of the modern orthodontics, with emphasis on preparing the student for the clinic orthodontics, providing knowledge based on scientific and technical concepts.
Transmit competence to obtain a correct diagnosis, to establish a treatment plan and to use biomechanics appropriated to each patient. Enable de student to make use of fixed, removable and orthopedic dental braces in permanent and mixed dentures and to complex treatment in adult patients.
Certification
Expert in Orthodontics, by the University Centre FUNVIC;
Recognized by Brazilian Education Ministry;
Recognized by Brazilian Federal Council of Dentistry.
Coordinador
Dra. Priscilla Campanatti Chibebe Catharino
Professors of Specific Subjects
Profa. MSc. Karina Silva Nunes
Profa. Dra. Priscilla Campanatti Chibebe Catharino
Prof. MSc. Carlos Eduardo Pereira Fialho
Profa. Dra. Juliana Madureira de Souza Lima Alonso
Profa. Dra. Michelle Cardoso de Sousa
Prof. Esp. André Luis Onodera
Prof. Dr. Claudemir de Carvalho
Prof. MSc. Avelino Alves Barbosa Junior
Modules Monthly
30 modules of 02 days each, in Portugal;
02 modules of 10 days each in Brazil;
01 module of 05 days in Brazil;
Guided study;
Distance learning (subjects to be available in the UniFUNVIC site)
Total of 1,000 hours
Contacts
Claudemir de Carvalho Dr.- Coordination of Research, Post Graduation and Extension
Phone: (+55 12) 3648-8323 - Ext.: 227
Office hours: 07:30 am to 12:00 pm - 01:00 pm to 04:00 pm (Brazilian Time zone - UTC -03:00)
Summary of program content
DIAGNOSIS AND TREATMENT PLAN
Classification of malocclusion - Differentiate and classify malocclusions in order to facilitate the appropriate treatment plan for the restoration of occlusion and facial harmony;
Cephalometric analysis - The study of cephalometric radiography as a means to assess and quantify the skeletal changes and the underlying soft tissues. Facial analysis will be used in Downs, Tweed, McNamara, Steiner, Wits;
Calculation of cephalometric discrepancy;
Analysis of growth - The assessment of skeletal maturation with cervical radiographs and hand and wrist, from the identification of anatomical structures;
Analysis of models - estimation of dental discrepancy (Bolton and Moyers);
Diagnosis and planning of clinical cases.